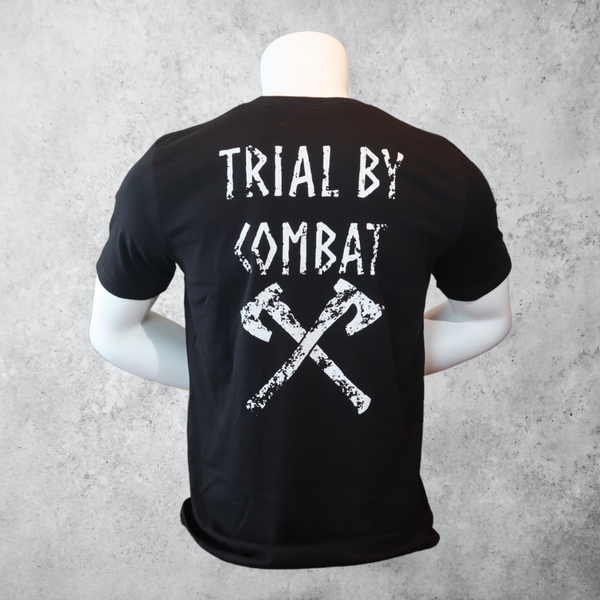 Remember the old ways with the Trial By Combat Tee. We live by the blade and we die by the blade. Printed on our standard 60/40 polyester and cotton blend.
Great as always....
I received my order in a timely manner and my newest Tee Shirts are great as always. Top notch, high quality and simply a real treat to wear. Best looking and comfortable Tee-Shirts I've ever had. I'll be buying more in the future. Thank you SAVAGE AMERICANS for a job and products 2nd to none.
Above and Beyond Great!
The delivery was very quick. The quality, fit, and cool guy factor make this my favorite T-shirt. WELL DONE!
TBC T-Shirt
"Outstanding."
I am a retired Light Infantrymen let me tell you y'all knocked it out of the park. From the Brotherhood Of The Bayonet well done.