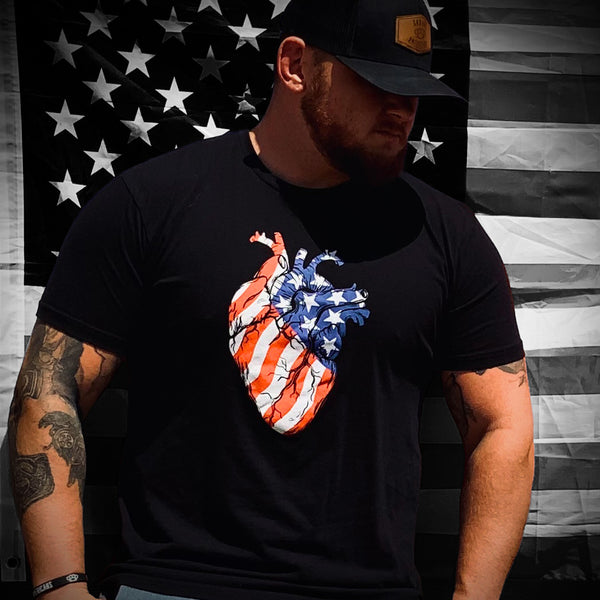 Every die hard Savage American will bleed these colors and our shirt represents just that!
John Basilone Just French Kissed Lady Liberty
You feel that throbbing? The Cherry Tree growing tall again? You see George the Washington and Rosie the Riveter shotgunning Coors Banquet with Sasquatch? Do you hear Paul Bunyan and Jimi Hendrix performing the National Anthem as background music for a heavy MG range? Put on this shirt and you will….